expert BRISBANE DEMOLITION SERVICES
3D Demolition Brisbane are your local commercial and house demolition specialists in the River City. Whether you need partial or total demolition work, or safe asbestos removal – you can trust our expert team of experienced professionals. We've put our skills to work across a range of sites, including residential homes,  high-rise residential apartments, commercial and industrial demolition projects over more than a decade of working in South East Queensland.
Our highly experienced team of Brisbane demolition contractors are focused on providing our clients with efficient, safe & affordable demolition services, delivered on time every time. We'd love to help with your demolition project – please get in touch with us now either via our contact form or call us on 0401 314 356 to request a quote. 
At 3D Demolition Brisbane, you'll talk directly with our company's managing directors and site supervisors about your project. We have our own fleet of modern machinery, skilled operators and a streamlined work process, so you can trust we'll get the job done right.
Our fully-licensed demolition and asbestos removal teams are among the most experienced in the Australia. We place a strong focus on training, hands-on mentoring and skill development for our staff. We're also committed to a culture of safety, caring for our staff, you and your family and the neighbouring public. Get in touch with us today to learn why we're one of the leading demolition companies Brisbane has to offer & request a quote. Our operating hours are from 8am – 5pm Monday – Saturday. 
What our customers say:
Cannot recommend these guys enough…

After being very disappointed with another company, my builder recommended 3D Demolition Brisbane. They demolished our house in a professional manner clearing the whole block, they met their deadlines, were great value for money, and they communicated well.
Best-value pricing

We offer real value for money, with quality demolition and asbestos removal services at a competitive price.

Integrated solutions

We use a broad range of integrated capabilities, including site preparation, hazardous material removal, demolition works and site remediation.

Safe work practices

We'll manage your demolition project to the highest standards, ensuring all material is demolished and removed safely and responsibly.
House Demolition Brisbane
If you're planning a knock down rebuild project, 3D Demolition offer fast, reliable and safe house demolition Brisbane wide in addition to The Sunshine Coast & Toowoomba.
We help homeowners, builders & property developers to safely demolish residential houses all over Brisbane – from inner Brisbane CBD suburbs out to Aspley in the North, Ipswich to the West, down to Logan in the South, over to Wynnum in the East and everywhere in between. We'll help you understand every step of the house demolition process – including potential Brisbane Council approvals (for example if your home was built prior to 1946 and you're unsure about Heritage Register status), initial site inspections, waste removal and site clean up. We pride ourselves on our friendly and helpful customer service and are committed to remaining one of the most respected names in the industry.
If you're demolishing a house built prior to 1990 and you're concerned about the presence of asbestos, we're also fully licensed and qualified to remove and dispose of asbestos containing materials. Get in touch with us now to request a house demolition quote for your property.
COMPETITIVE DEMOLITION PRICING
The team at 3D Demolition Brisbane pride ourselves on our competitively priced house demolition service – providing a clear quote at the outset so you can accurately factor this into budget for your rebuild.  The cost to demolish your Brisbane home can vary greatly – depending on:
Square meterage of the house
The construction type of the house (e.g. brick, timber, concrete etc)
Site access & retained features
Hazardous material removal (e.g asbestos)
Slab foundation removal (if required) & more.
Other structures such as sheds, swimming pools, retaining walls etc
We're happy to provide residential demolition quotes all over Brisbane. So whether you need a house demolished asap, or are just in the initial planning stages – give 3D Demolition Brisbane a call now on 0401 314 356 – we'd love to help with your demolition needs.
Commercial & Industrial Demolition Brisbane
In addition to our vast house demolition experience, 3D Demolition Brisbane has completed commercial demolition projects all throughout Brisbane for both private and government clients. Our team understand that commercial demolitions are time critical so we prepare and communicate a thorough plan prior to commencing demolition works so you can arrange your other trades accordingly.
We are capable of completing commercial demolition projects of all types including:
Multi-storey high-rise buildings

Apartment blocks

Hospitals

Shopping centres

Factories

Warehouses

Other commercial facilities
3D Demolition Brisbane works in accordance with Australian Standard AS2601-201 The Demolition of Structures. We comply with all Workplace Health and Safety Queensland regulations and local council regulations.
Get in touch with Brisbane best commercial & industrial demolition contractors today to request a detailed quote.
Our Safe & mETHODICAL DEMOLITION Process
1. permits & approvals
Before the 3D Demolition Brisbane team can begin the project, you'll need to arrange the relevant permits and approvals. These may include planning approvals, building approvals, plumbing approvals, footpath closure and Natural Assets Local Law 2003 (NALL) permits. Talk with your local council in Brisbane about any regulations that apply to your structure.
2. DISCONNECT SERVICES
All services to the structure need to be isolated and/or abolished. You'll need to arrange to disconnect your power, gas and utilities such as water supply and sewage. You'll also need to identify and advise us of any remaining utilities to the property.
3. SITE INSPECTION
Our demolition contractors will visit your property to conduct an inspection and establish the worksite, efficiently erecting secure boundary fencing and developing site-specific safety and work plans.

4. NOTIFYING NEIGHBOURS
Adjoining neighbours, such as property owners or tenants, and Queensland's Workplace Health and Safety authority need to be notified about the type and duration of demolition work that will take place. This must be done at least five days before starting demolition work and immediately if conducting emergency demolition works involving asbestos (if the building is six metres or higher in height).
5. SAFE REMOVAL OF ASBESTOS
We'll safely remove and arrange disposal of any Asbestos Containing Material (ACM) in your structure. It's important to leave this to a certified professional contractor than risk endangering yourself.

6. SALVAGE & RECYCLE
We'll strip out and salvage any recyclable or reusable material from the demolition site and transport it to a recycling facility as part of our commitment to sustainable work practices.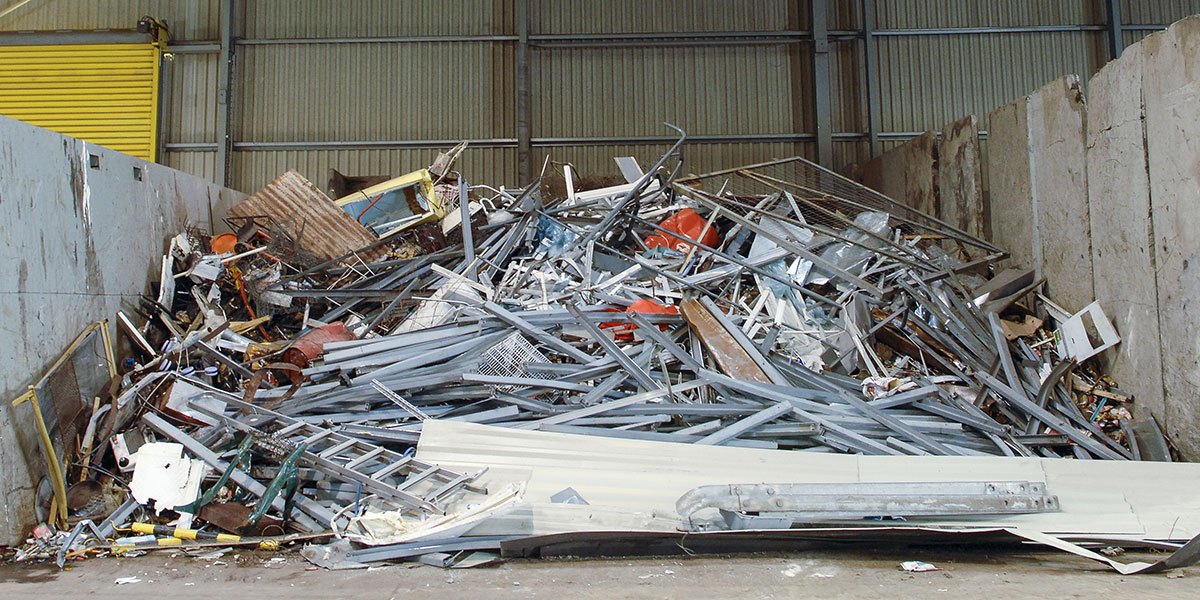 7. INITIAL DEMOLITION BEGINS
We begin by conducting manual demolition to ensure the worksite area is safe for our operators and machines.

8. MECHANICAL DEMOLITION
We then bring in our own specialised equipment to mechanically demolish your house or commercial structure. For an average-sized residential dwelling in Brisbane, the house demolition process generally takes from one to three days, depending on the type of construction.

---
9. CLEAN UP
Once the project is complete, 3D Demolition Brisbane will tidy up clear the site of all remaining debris, leaving it ready for future construction.